LIONarchitecture, started in 2010 by Matthew Teismann and Charles Vega, explores and underscores architecture's existential role with humanity. Our work approaches architecture obliquely through practice-based research and epistemology. Be it exploring the great mutualism between the natural and built, or interrogating the language of architecture that is evolving through time, LIONarchitecture is not a practice necessarily as much as it is a dialogue. We aim to remove filters such as styles - making only what is just. Varying in size and scope, LIONarchitecture's work is award-winning and has been published internationally.
Principal
mteismann@lionarchitecture.com
Matthew Teismann is a registered architect with over 10 years of practice experience whose research focuses on history and philosophy of design, in particular spatial ontology. Teismann attended Kansas State University and Harvard University Graduate School of Design, and has previously taught design studios and history and theory at Kent State University (KSU), University of Technology Sydney (UTS), and Rhode Island School of Design (RISD). He has published on topics such as the space of globalism, geopolitical spatial encounters, and counterculture architecture.
Teismann has studied, exhibited, practiced, and lectured in the US and Europe. In 2014 he was awarded a grant from the Harvard Kennedy School's Indonesia Program for his project (Architecture) Without Origins to analyse cultural and social estrangement in outlying societies on the island of Nias, Indonesia. His peer-reviewed published work in architecture journals includes 'Impossible Friendship,' 'Futureless,' and 'Anti-Haptic Experience: a critical analysis of the role of the sense of touch.' This work and others led him to co-found Lantern journal in 2012.
His thesis completed at Harvard Graduate School of Design titled The Inverted View: Spheres, Mirrors, and Architectural Allegory in the Monster Globe, develops a global model of cartography, narrative, and spatial conception that redefines perception through a hidden architectural impulse.
Teismann currently teaches at The Ohio State University [Knowlton School of Architecture], where he teaches architectural design studio.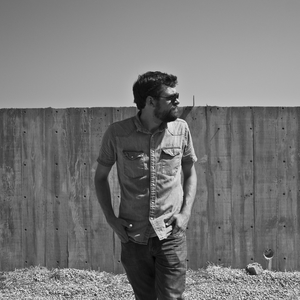 Contributing Consultant
cvega@lionarchitecture.com
Charlie Vega earned a B. Arch from Kansas State University. In 2010, he co-founded LIONarchitecture with Matthew Teismann, focusing his work on place-based, regional design and the poetics which drive a person to partake in architecture. Charlie has previously served as an editor for Lantern Journal. His award winning work has been published and exhibited throughout the United States.
Our Story
We have told this story so many times now, it is almost legend: The Lore of the LION. Upon boarding the eight hour flight from New York to Rome for a study-abroad semester, Matthew Teismann and Charles Vega were given their random seating assignments - next to one another. The result: the birth of a lifelong friendship and business partnership that spans fifteen years.
Charlie and Matthew have been collaborating on projects together since 2009. Soon after, LIONarchitecture was born with a travel grant application to study ancient stone dwelling in the Orkney Islands in Scotland. While their submission was unsuccessful, the explorative architectural practice of LIONarchitecture emerged and has been growing ever since. Now with a network of draftsmen, architectural interns, and collaborative joint ventures with architectural offices in Columbus, Cleveland, Ireland, and Australia, Teismann and Vega continue the perpetual hunt.
Hunting the Lion
The Lion is the drive inside oneself that makes one forget about reality. It is a disconnect from protocol, and a connection with the spiritual self. By spiritual self we speak not in religious terms, but rather being beyond logic and reason, to a state of pure euphoria of the intuitive and yearning mind. It makes one lose track of even your most basic instincts. It is an expansive view of one's self. Giving oneself to the lion, or to architecture, is a vow - nothing more, nothing less than one's entire life will be asked. Nothing short of complete submission will result in true freedom: freedom of the mind, and in turn the soul.
Nine Gates of the Lion
We are often asked, 'from where does the name LIONarchitecture stem?' While the Lion has many meanings, often overlapping, our initial exposure came from Jane Hirshfield in her book, Nine Gates: Entering the Mind of Poetry. Writer of six books, Hirshfield devotes an entire chapter to the importance of the lion in the history of poetry. Beginning with the lion's reign as 'king of the jungle', Hirshfield describes an innate human connection with our wild brethren. She instantiates the lion's role both in creative endeavours, and as an essential human drive and yearning for the unknown. Like our shadows, LIONarchitecture as a practice is ever-cognizant of the lion, and are on a perpetual hunt to harness - but not capture - this wild beast.
Humans have consistently endeavored to look at what is difficult to see; to press, by means of both subject matter and new formal techniques, into the realms of sorrow, chaos, indeterminacy, anger; to seek out the places where madness and imagination meet. Often it is this coming together of seemingly distinct emotions and thought, that pure architectural experience can emerge.
Where does the lion reside in architecture? Hirshfield talks about a controlled relationship with the devouring demon of art, harnessing this energy with regards to it. She argues that in poetry, the negative and what is unsaid, is the lion. This lion is hidden within the words of the poem.
An architectural analogy of the Lion may therefore be described as the negative and not visible (i.e.. space). Space, as a vessel between built elements, has the ability to reveal our most visceral emotions. Can the devouring demon in architecture just exist as a relationship between built elements and space? We argue that the juxtaposition between the tangible and the hidden isn't the demon, but rather, the demon is architectural space itself.
"He didn't eat me, tho I regretted him starving in my presence. The space left me to exist even though I control him, tho I devote my entire existence to it."
In architecture, space is able to evoke emotions and memories with people. These emotions come from humans' visceral relationship to space. Space is where humanity exists. Walls and floors create the place where human energy and emotion is allowed to flow freely. The lion hides in the shadow of the hidden.

We as humans have always tried to see space, to transplant ourselves into the world of space, which is a realm where human emotion is at its core, to seek out these places to find a control of madness and imagination. Space is a hidden entity where human energy resides, created by man-made elements such as walls, floors, and roofs. Reconsidering the line as a relationship between walls and space, the truth of the lion begins to appear. Space is where the lion lurks in the shadow:
The Lion is architectural space.
Architectural space is human energy and activity.
Therefore, The Lion is human energy and activity.
Therefore, The Lion is our energy, emotion, and creative self.
Therefore, to face The Lion, we as architects, create space.
The Lion emerges.